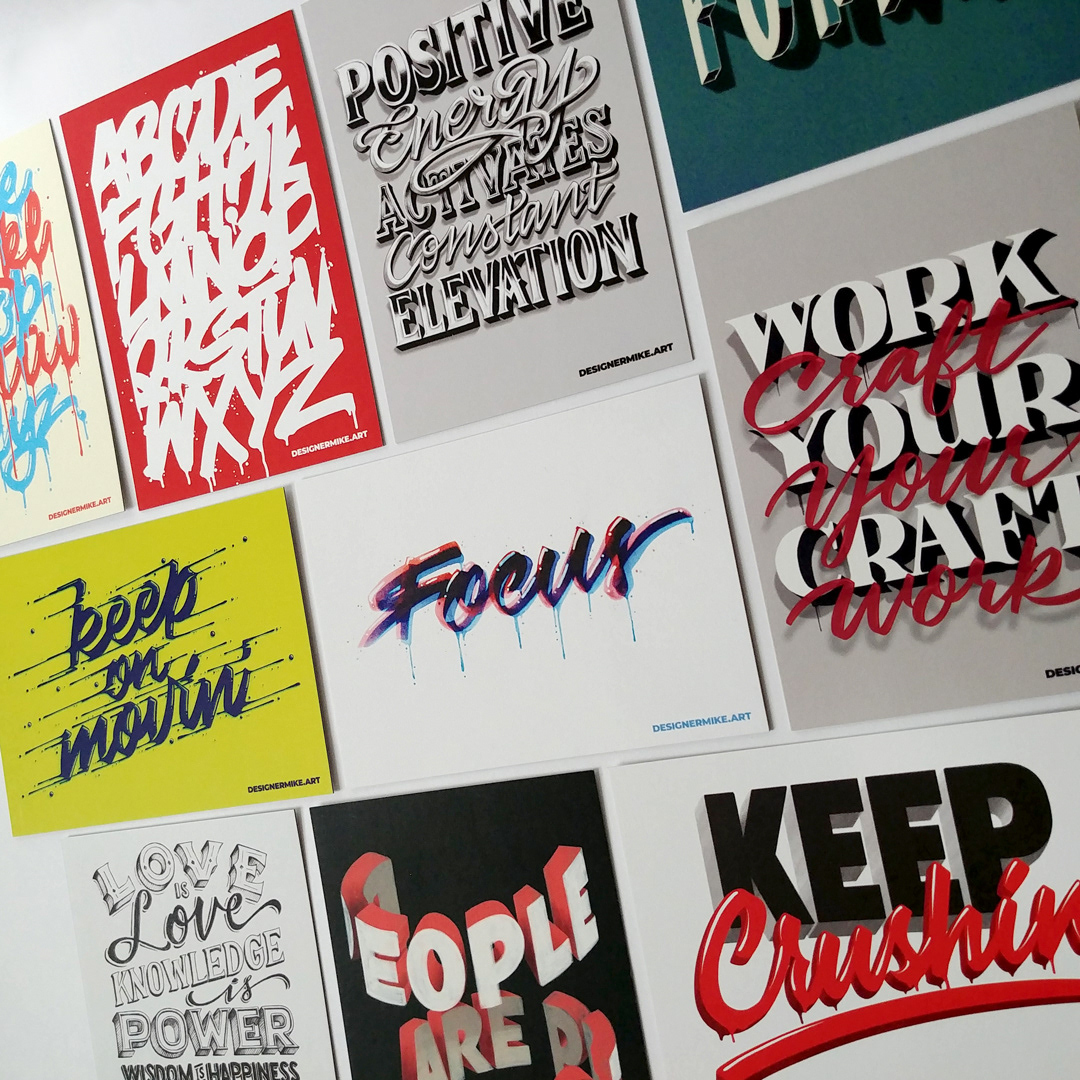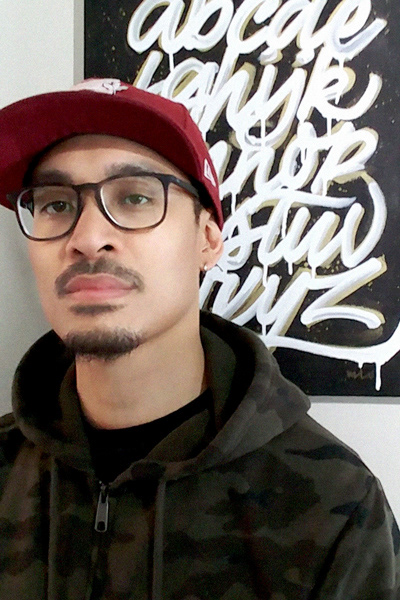 Hi there! I'm Mike Lopez, a lettering artist & designer working in Toronto, Ontario, Canada. I specialize in hand-lettered illustration and calligraphic design for display graphics, titles and custom logotypes. I work with retail leisure, entertainment, dining, music and lifestyle companies to plan, develop and produce their branding, marketing communications, retail displays, labels, packaging, apparel, accessories and merchandise. 
Growing up on '88-late 90's hip hop, house and reggae eras into the grunge scene, raves and DJ culture, I remix and flip styles to create fresh forms of typographic expression. Never able to settle into one look, my work is an exploration of influences sampled from design history, traditional tattoo traditions, classic calligraphy hands, sign painting and graffiti. By staying inspired through curiosity in a diverse range of subjects, and working in both analog and digital tools, I am able to work with a wide range of clients and deliver on a variety projects.
Drawing on professional experience in both freelance and full-time agency roles from production designer to senior art director, I am dedicated to the business of creativity with a commitment to a high standard of craftsmanship and effectiveness. I work with my clients to create unique communication assets that embolden their stakeholders, align their partners and delight their customers.
Get in touch
for original lettering and design solutions for your logos, ads, packages, labels, t-shirt graphics, wayfinding, wall murals, restaurant or storefront signage, chalkboards, book covers, articles, album art, posters, promotions, apps and online media content.
Currently available for hire and commissions. Feel free to inquire about art licensing, or request submissions for upcoming art & design-related editorials, publications and exhibitions.
FEATURED on: @goodtype (910K), @handmadefont (360K), @tombowusa (320K), @type.gang (414K), @type_matters (187K), @typetopia (393K), @typeyeah (25.4K), @typism (83K), @typography_and_calligraphy (135K), @36daysfotype (166K), @50wordsongrey (64.8K)

PUBLISHED: Typism Book 4 (2018)
EXHIBITED:  Swash & Serif Show in Toronto (2016, 2017)
More to come... Thanks for stopping by!