Lettering, Illustration and Design to help your growing business become a remarkable brand.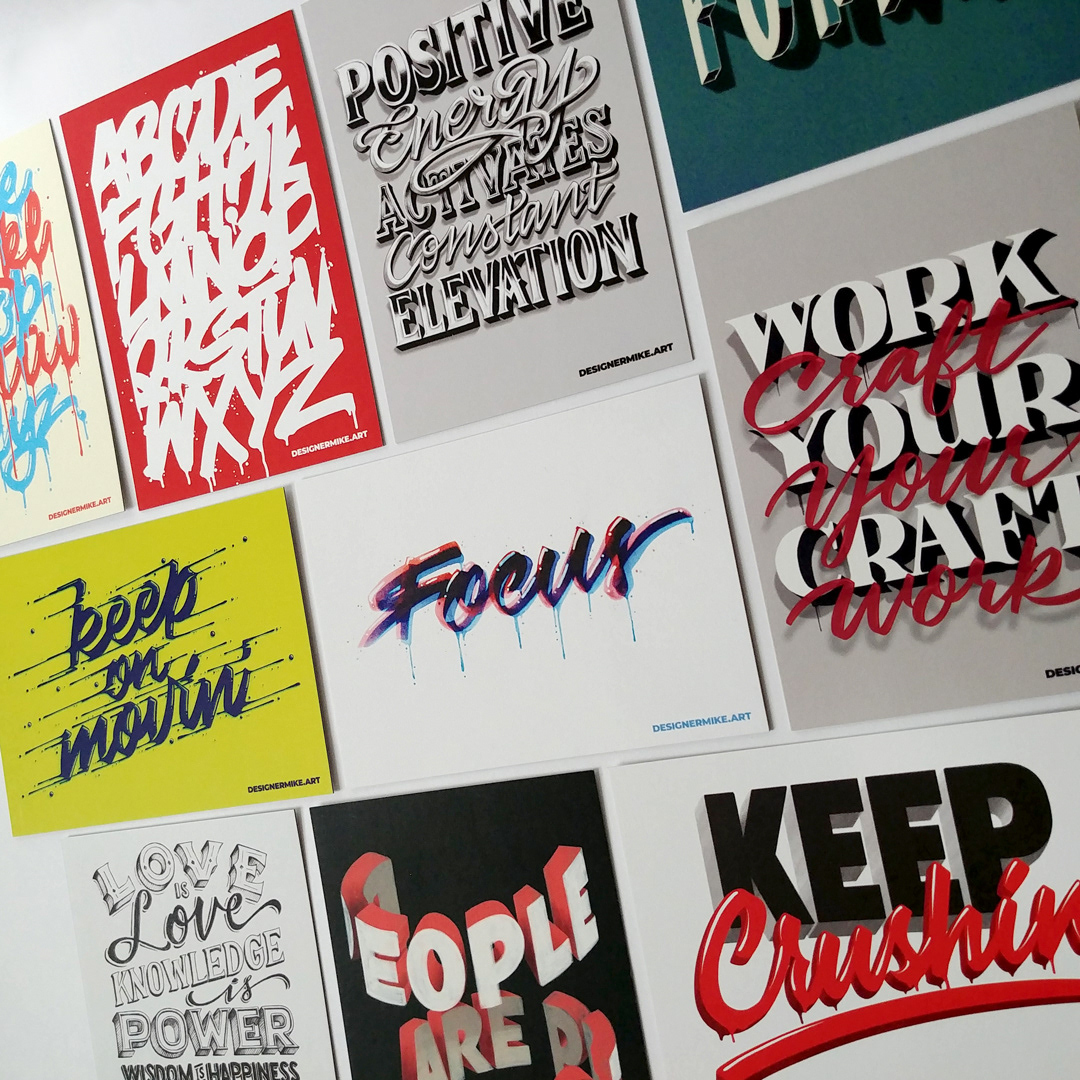 Michael Lopez is a designer, illustrator, and owner of an independent design studio in Toronto, Canada. Since 2000 he has been creating value through design to help growing businesses become remarkable brands. He works with companies, organizations and entrepreneurs to define their brand identity and craft communications with style and purpose so they can move boldly toward their goals.  
Open for freelance and commissions. Ask about art licensing for ads, merch and apparel, or original art for your next project
here.
Art Directors and Producers welcome!
Contact
for day rates and availability.
More in to come in 2019. Check back soon! Or follow Designer Mike on
Instagram @designermike
 #designermikeart for updates.
I've been obsessed with calligraphy and handwriting since my days writing pen-pal letters as a kid in elementary school. Eventually this evolved into illustrating words and combining them with my drawings as I was introduced to graffiti and tattoo art. And then I went to university for Accounting. It was in a Macroeconomics class lecture while I was busy drawing a poster to promote an upcoming party, when my friend looked over and whispered, "You know you could make a living doing that?"
"Doing what?" I asked naively.
"It's called Graphic Design. Maybe you should look it up!"
And so I did. After an intense year-long course in Computer Graphics, armed with employable skills in the Adobe core programs and Quark XPress I landed my first professional gig working with a pioneering, internationally-published comic book studio. On the weekends I worked with a Toronto-defining street style magazine setting up press-ready print files and designing typographic page titles. I took these opportunities to hone my craft and learn new skills in digital illustration, page layout, and print publishing, while my free time was spent studying design history, principles and theory. That was back in 2000. I've since worked with agencies in and around the city, progressing from graphic designer to senior art director roles, developing award-winning integrated marketing campaigns, in-store merchandising, and experiential activations for blue chip Consumer Packaged Goods and Big Alcohol brands.
In 2016 I began to focus on hand-lettering, posting my practice and progress to Instagram almost daily. Aligning my work to my business goals, and leveraging my experience working with tier-1 brands, I began getting commissions for custom lettering and logotypes for businesses such as 
athletic apparel brands
,
international ice cream shops
, and
specialty retailers
. 
​​​​​​​Get in touch
for your Branding & Logos • Labels and Packaging • Titles and Ad Display Copy • Posters and Billboards • Signage and Wayfinding • Chalk signs and Wall Murals • Apparel and Merchandise Graphics • Book Covers and Magazines • Event/XM Graphics • Social Media Content
Open for freelance art direction and design roles with local agencies collaborating to provide on-strategy, presentation-ready, pitch-winning visuals and campaign mockups. 
Contact
for skill-specific samples, availability, and day rates.