Cultural Hotspot is a City of Toronto initiative that aims to showcase the diverse arts, culture, and community in neighbourhoods outside the downtown area. In support of the 2019 campaign, which focused on York and North Etobicoke, I was commissioned to create promotional graphics that celebrated each neighbourhood and conveyed a sense of place by illustrating local street names in a variety of hand-lettered styles. These graphics were featured on a limited number of t-shirts and tote bags that were available exclusively through program events and workshops.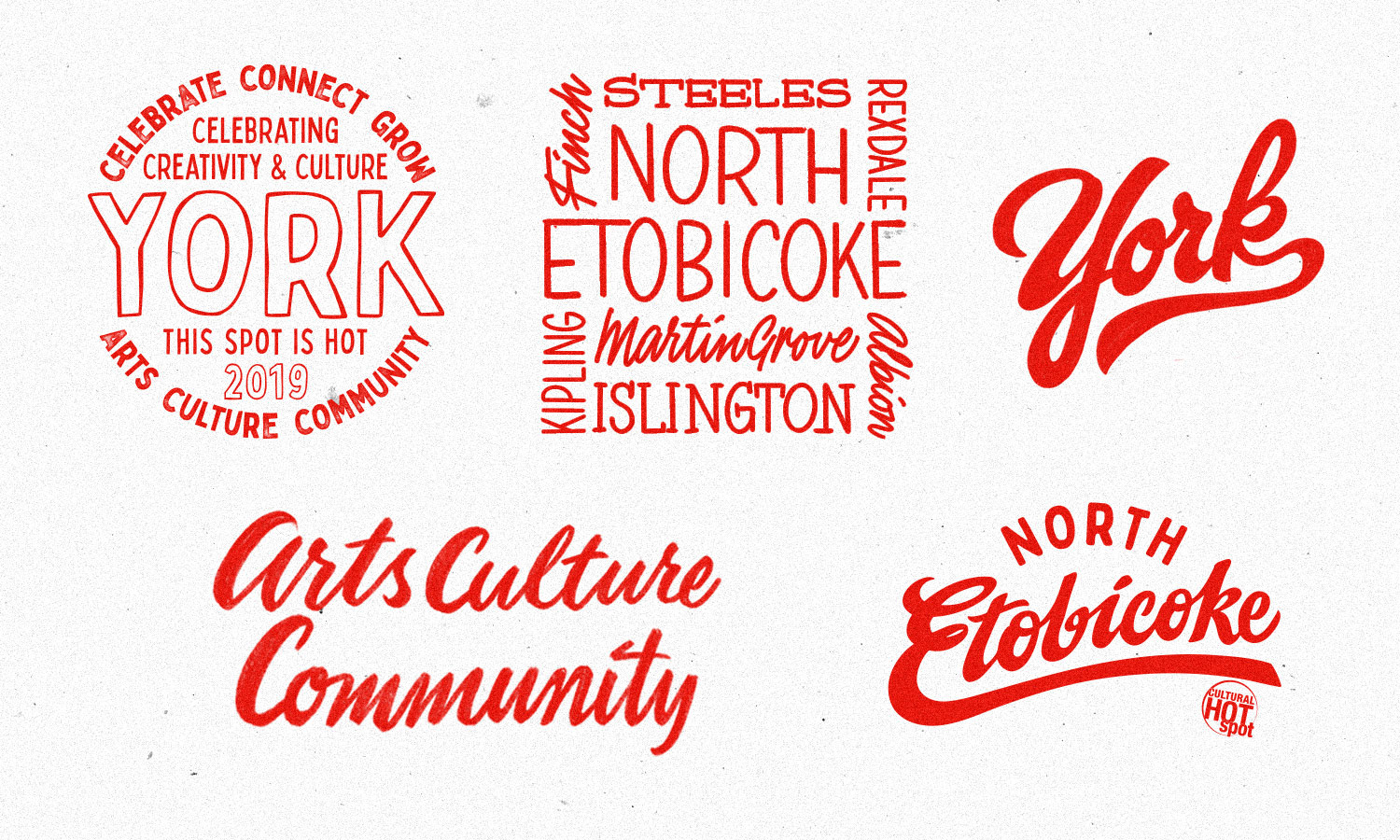 "Working with Mike was a pleasure from beginning to end. He researched and determined exactly what we need and then put his skill, knowledge and creativity to work resulting in a final product that everyone on the City of Toronto, Arts Services team was happy with. In addition, he was incredibly organized and is a proficient communicator, making our working together one of the easiest and most pleasant experiences we've had."

~City of Toronto, Arts Services
In an effort to further promote the Cultural Hotspot program, the lettering art was also used to design TTC buses that ran through the featured neighbourhoods. I created a design to integrate with the existing TTC brand livery graphics, and highlighted "the Spot" as a stop along the bus route map. This helped to successfully promote the program to local residents and surrounding areas.