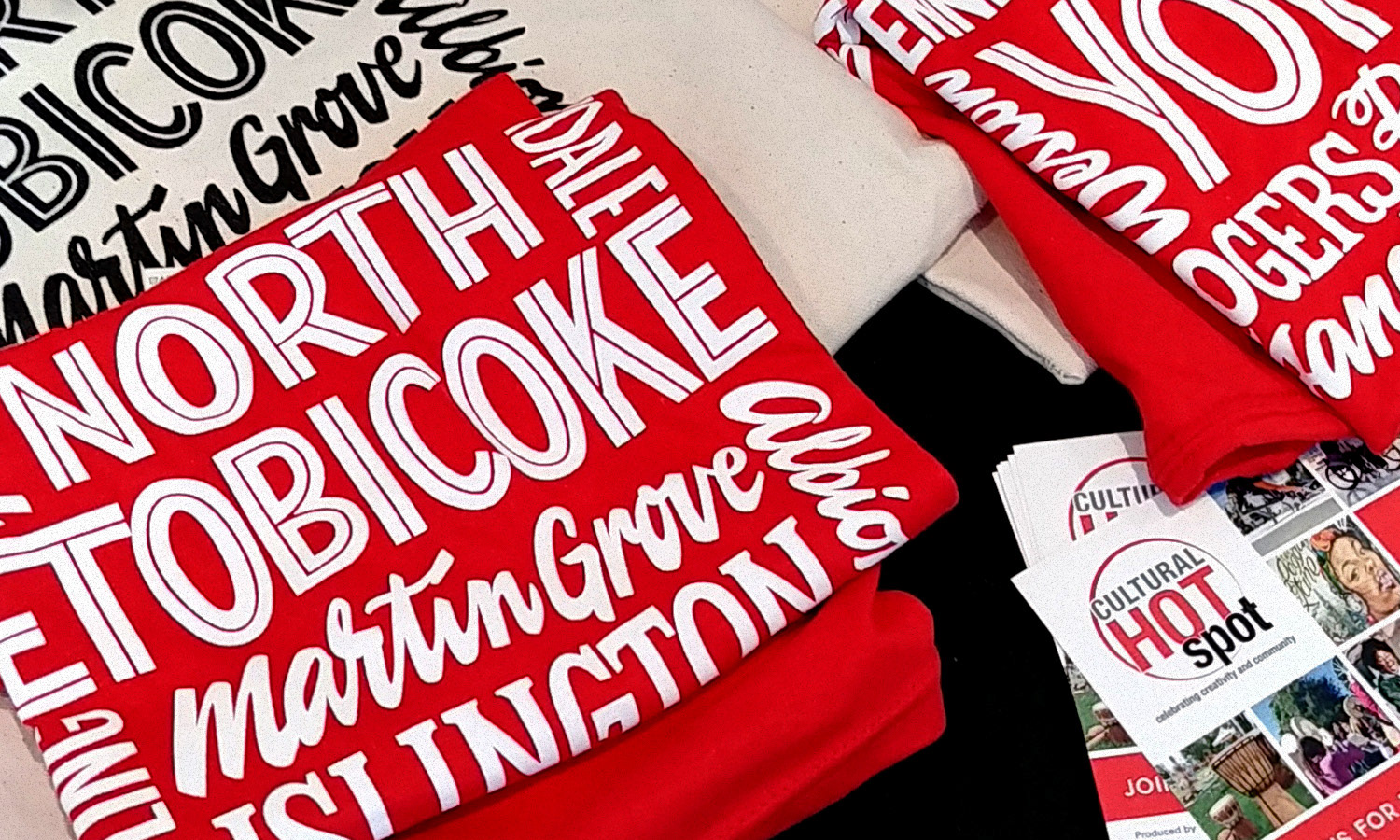 Cultural Hotspot is a City of Toronto initiative highlighting the vibrant Arts, Culture and Community in neighbourhoods outside the downtown city core. I had the opportunity to design the promotional t-shirt graphics in support of the 2019 campaign featuring the West end neighbourhoods of York and North Etobicoke. 
Seeking a hand-lettered solution for a one-off design, they asked for something which would incorporate the feature communities in expressing a sense of place. In order to create a direct connection to the neighbourhoods, the final art recognizes local streets in an array of hand-lettered block caps and bold scripts speaking to the diverse energy and culture within this year's Hot Spots. A limited number of t-shirts and tote bags are available exclusively through program events and workshops. On now until October! Follow
Cultural Hotspot on Instagram
for more info.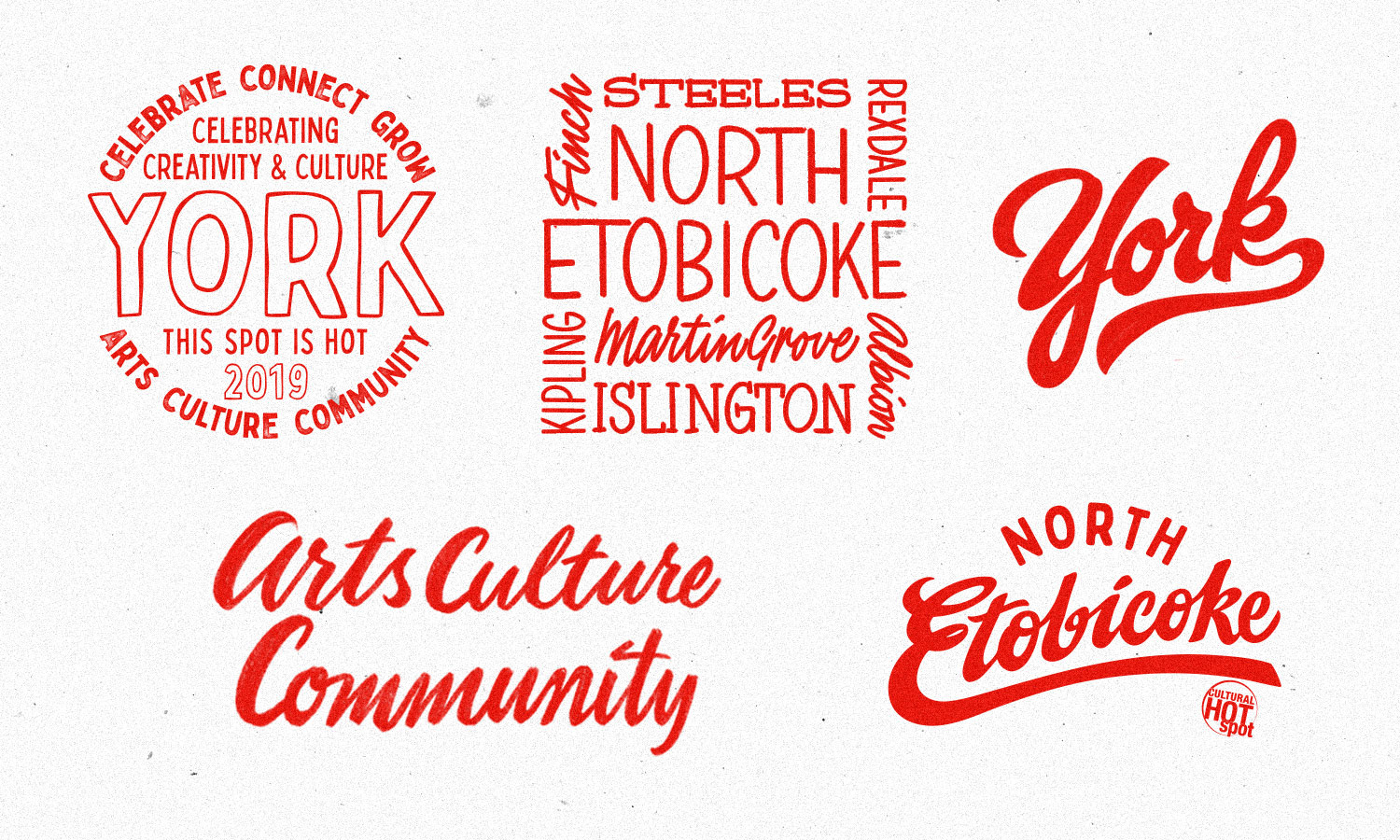 "Working with Mike was a pleasure from beginning to end. He researched and determined exactly what we need and then put his skill, knowledge and creativity to work resulting in a final product that everyone on the City of Toronto, Arts Services team was happy with. In addition, he was incredibly organized and is a proficient communicator, making our working together one of the easiest and most pleasant experiences we've had."
~City of Toronto, Arts Services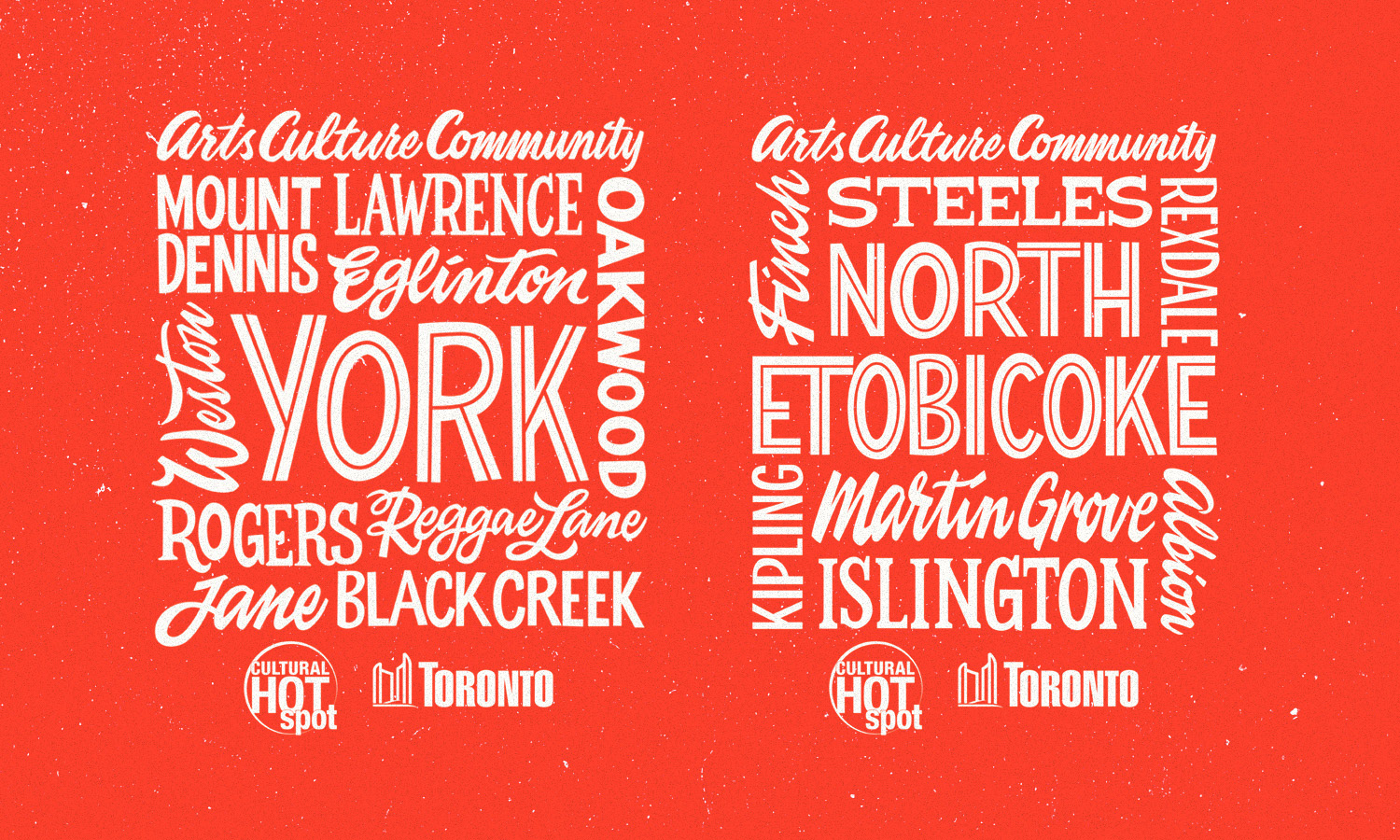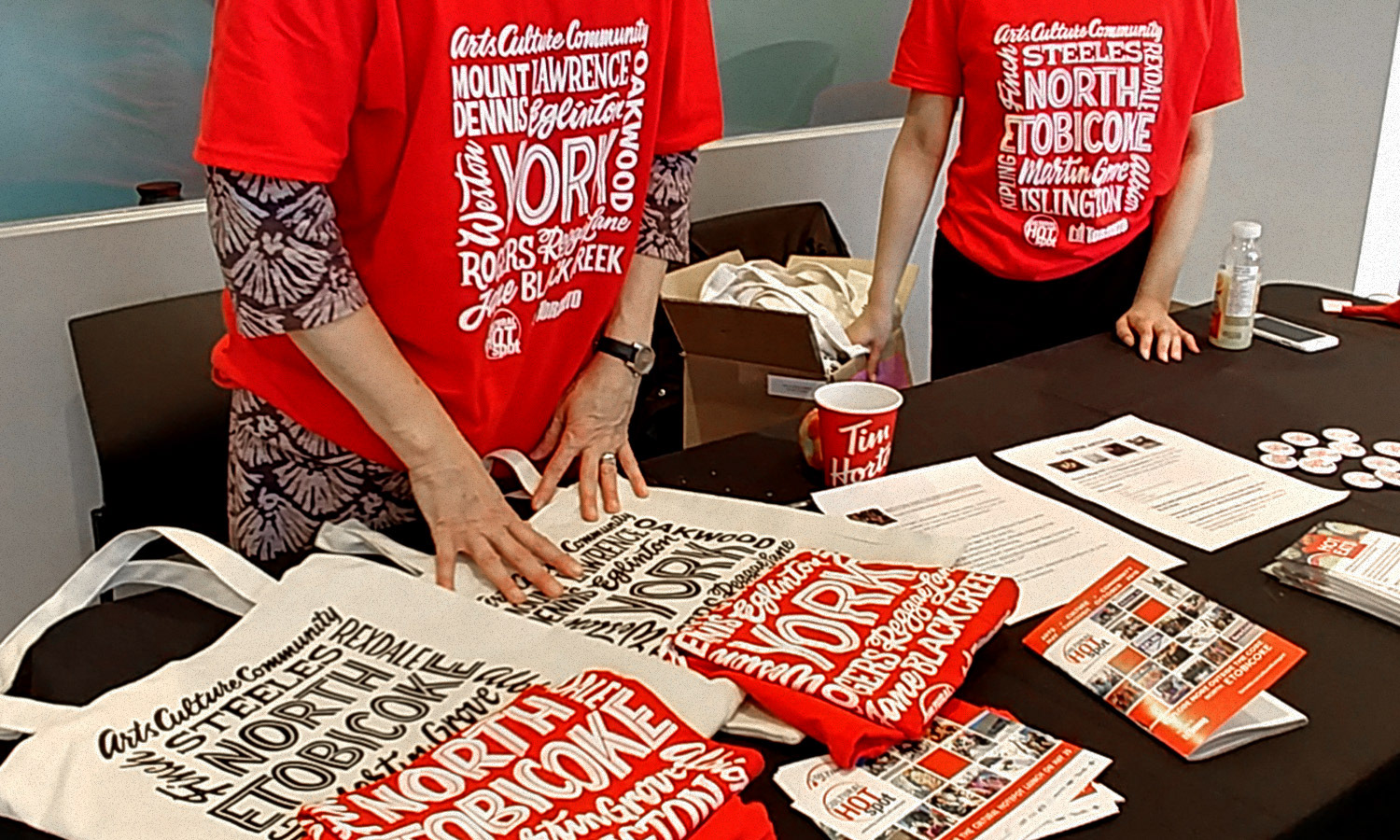 We also had the opportunity to apply the art to TTC buses with routes through the featured neighbourhoods in an effort to further promote the program to local residents and surrounding areas. To make even more effective use of the opportunity, I designed the wrap to incorporate the lettering, as well as to integrate with existing TTC brand livery graphics and highlight 'the Spot' as a stop along the bus route map. The goal was to extend the original concept while clearly communicating key info and leveraging the TTC as iconic Toronto to create a sense of belonging to the greater community.